* Specification is subject to change without notice.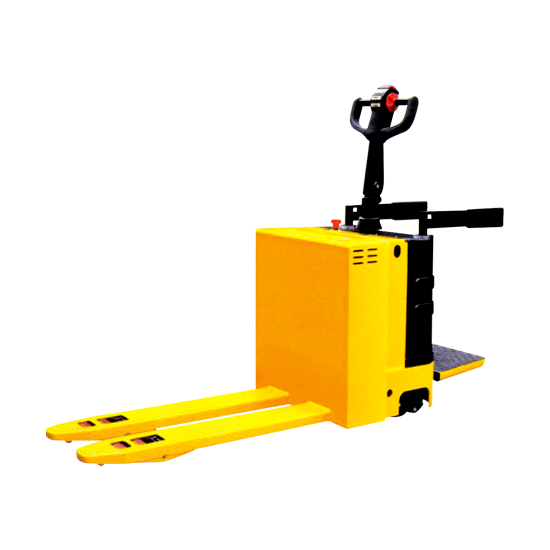 Advantages :
SAFETY AND PRODUCTIVITY :
- Side-way battery with roll-out system is very convenient to replace batteries (CBD20H).
- Emergency reversing device.
- The rubber platform and safety guides increase operator safety and reduce fatigue, and they can be folded away when not in use.
- Built-in pressure relief valve protects the trucks from overloads.
- Braking applies with handle upright and horizontal position.
- Emergency power disconnect. - Low speed switch in the handle.
- Stepless speed control.
STRUCTURAL :
- Spring-loaded cassions improve lateral on uneven floors and enhance truck performance and service life.
- One-piece heavy gauge steel is format for maximum strength forks.
SERVICEABILITY :
- The back cover is easy to open, and convenient to repair and maintain.
- Low battery protection setting prolong the battery use time.
- CANbus technology reduces wiring complexity and increase reliability.
- Hall-effect throttle control eliminates wear components and requiring no mechanical adjustment.
- All pivot point have grease fitting and serviceable bushing, reducing component wear and extending component life.
- Plastic hydraulic reservoir provides quick and easy check of oil level.